Two "Miraculous" Healings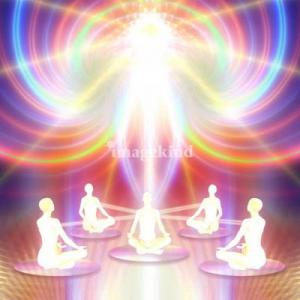 Two Path of Light members have healed themselves from serious cancer and shared the news with us. Their news is heartening! We want to share their news with you because their success demonstrates the tremendous power of the soul and the divine Self to heal us and others. Both of these women were treated by medical professionals. At the same time they were reading the book Healing Yourself with Light and listening to the Healing with Light audio meditations that go with the book.
Both of these letters demonstrate the tremendous power of meditation for healing oneself and for healing others:
"Dear LaUna, I spoke with you briefly when ordering the Healing with Light audio series. I mentioned that I was going through treatment for ovarian cancer and using the series as an integral part of my Common Questions healing journey. I want you to know that I had a PET Scan done this month and the results were negative. Medical treatments have been suspended. But I will never stop meditating. Thank you so much for the wonderful work you do, it has been, and continues to be, a blessing in my life."
A message from another Path of Light student who lives the Netherlands. She had late-stage cancer in several areas of her body:
"I want you to know how well I am doing! I went home from surgery a week before the doctors expected. Last Thursday I went to the hospital for a checkup. The doctor who operated on me called my case a miracle; he cannot believe how well I am doing and how well I look. Of course, his professional surgical skills help, but I am sure this healing miracle was with the help of God and the Angels healing energies; I recovered so fast and feel so well, strong and happy! Also, I am very aware of my path as a light worker, and so grateful for my spiritual path. Now I am able to do all my meditations again."