Shared Experiences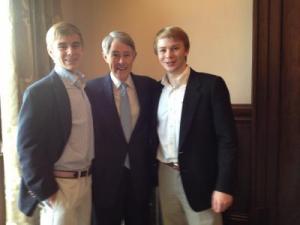 1. "Healing Yourself with Light I and II are the most beautiful, calming, spiritutally lifting and healing meditations I could ever imagine. From the beutiful island of regeneration to the shower of lights, I am right there within seconds and can't miss a single world. I listen to them at bedtime, when sleep is evading me, when anxieity spikes, or simply to get a fresh start for the day .I've listened to this series since 2000 and I am still as in love with the Healing Yourself With Light meditations for 15 years. Thank you LaUna. You are a wonderful master of healing and an amazing light energy!"
2. "I found a video of you this

morning on youtube and am so profoundly blessed to connect with you this way. I read Bridge of Light 18 years ago. I had a lot of transformations take place when I was 27. It was amazing, but without the wisdom, I clearly fell into more suffering for many more years. At 45, I am now coming into another profound level of transformations, this time WITH the wisdom."

3. "I wanted to tell you, I pulled out the Bridge of Light book out this morning
and had the same beautiful experience that I had when I read it years ago."I feel so much joy in knowing how timeless this information is. I read the power of courage chapter and it was AS IF I was directly experiencing everything you
wrote."

4. "Today I reread the chapter on joy, and I am just tickled pink with the
absolute brilliance in your words. I thank you so much for touching me
today."
5. "I have practiced many, many years of building bridges of light. It has been a
tool that is very successful for me. I recently used it on my 7 year old boy.
I built one of understanding, joy, love and compassion. I had so many tears,
so much remorse and so much vulnerability for days. But he received
it as if it was just waiting for him. The way he loved me and the way we connected
with ease. The first time really of this deep connection in our lives."

6. "My husband created a bridge of light and met on the Bridge of Light with his brother
who was in a coma, giving him permission to die. He met him half way on the bridge and said he loved him, and it was ok if he wanted to move on. He has AIDS. The next day after he did the bridge of light, we heard that he was up and feeding himself. He has since lived a brilliant life as an opera singer in Vienna. He radiates his passion and bliss effortlessly. It was a turning point in his life I believe. What a gift!"
7. "I will explore your books and website. I never thought of learning more. I
can see there is MORE. Thank you."
8. "It has been 4 months and I can see how glorious my life is becoming as I heal more and more into self love. Your tools of building bridges of light has helped me through
some tough times. Thank you again for your presence. You are a gift to me."
9. "My friend Shakti has taken a challenge in her life with a year commitment of asking this question all day long.
"What would someone who loves themselves do?" She wrote that It has been a transformationto become more and more of who she has always believed she is meant to be."
10. This message is from a Path of Light student in the Netherlands who had late stage cancer in many parts of her body:
"I want you to know how well I am doing! I went home from surgery a week before the doctors expected. Last Thursday I went to the hospital for a check up. The doctor who operated on me called my case a miracle; he cannot believe how well I am doing and how well I look."
Of course his professional surgical skills help, but I am sure this healing miracle was with the help of God and the Angels healing energies; I recovered so fast and feel so well, strong and happy! Also I am very aware of my path as a light worker, and so grateful for my spiritual path. Now I am able to do all my meditations again."